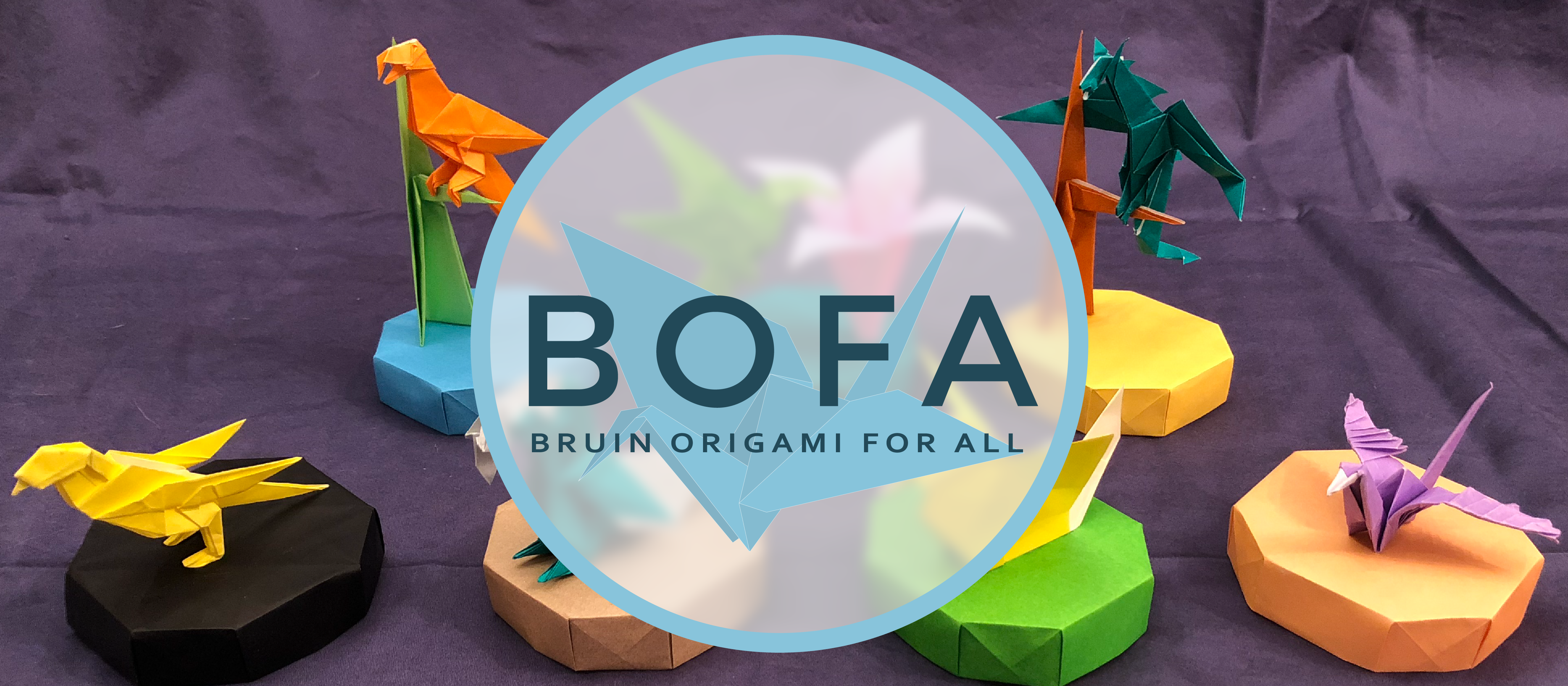 ---
ABOUT US
What's BOFA?
Welcome to BOFA! Bruin Origami For All is a club that desires to promote and spread the art of origami. Our goal is to teach people how to fold both individual origami and collective group origami, to spread the love of origami to the UCLA campus and beyond, and to bring joy to people through origami by partnering with organizations in our local community.
Our Vision
Our vision for this club is not only to help others learn how to fold and to fold alongside them, but to be part of something greater. BOFA members will actively invest into the community around them. Origami itself is beautiful, but it is even more magnificent when used to bring joy to other people. This could tangibly manifest through giving origami gifts, housing beautification, and the like. Stay tuned for more ways we can serve our community through origami!
Contact Information
Instagram: @bruinorigami
Facebook page: @bruinorigami or UCLA Bruin Origami For All
Email: bofa.ucla@gmail.com
---
CLUB LOGISTICS
When and Where
During the quarters, we meet every Monday at 6:30PM Pacific Time at Rolfe 3121. Location updates will be sent out to the mailing list.
What
Club meetings will consist of origami lessons, group origami projects, socials, and preparation for community outreach events.
---
HOW TO JOIN
Come to any of our meetings! New and experienced folders are all welcome.